LOVED BY HIRING MANAGERS AROUND THE WORLD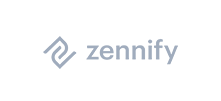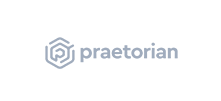 EMPLOYER BRANDING FEATURES
Say hello to more
engaged candidates
The world of work has changed, but recruitment hasn't. Until now. Stand out with unique, branded campaigns that showcase the benefits of your role, team, and business. Attract quality candidates, develop deeper engagement across your recruitment process, and promote your employee value proposition across thousands of targeted technology professionals.
DIVERSITY & INCLUSION FEATURES
Build
more inclusive

recruitment campaigns

Unlocking new possibilities with more diverse, creative, and productive teams starts with recruitment. Effortlessly optimize every recruitment campaign for underrepresented groups. Remove gender bias from job ads, then promote them across a range of channels. With access to our diversity and inclusion community, you can start leading the conversation, and pick up tips on how to structure a more inclusive interview process.
TALENT ACQUISITION FEATURES
Get access to
more experienced

recruiters

It's hard to compete for incredible talent without exceptional recruiters. Interpret talent trends, benchmark salaries, define your ideal candidate profile, and map out talent communities with the help of our specialist team of consultants. Augment your hiring efforts through our ready-made talent teams with the domain experience you need to secure mission-critical hires on schedule.
POPULAR FEATURES
Build
unique and powerful

recruitment
campaigns effortlessly

Check out just some of the customizable features you can select from to
create more successful outcomes from your recruitment activity.
Featured Employer Microsites
Specialist Sourcing Teams
Targeted Social Media Campaigns
Deliver engaging recruitment
every time
Learn how we can help you create outstanding recruitment campaigns that deliver results.
TESTIMONIALS
Talent solutions that come

highly recommended

"The Stott and May team have significantly outperformed the agencies that we have used in the past. Quality, speed, and execution are at the forefront of all that they do, and they have subsequently become our go-to partner (on a global scale) for technical and sales positions."


CEO, OwnBackup

"The featured employer microsite enabled Stott and May to showcase, highlight, and advertise our specific roles - driving traffic and awareness. It really helped to get our name and opportunities out there."


Talent Acquisition Manager, Zennify

"We liked every candidate they presented to us. They all hit the profile exactly as we had described it. We hired people that we wouldn't have had access to had we used the standard online methods."


Digital Solutions Global Leader, HCL Software
Book a 30-minute
talent consultation
Great results from recruitment can start right here. This free 30-minute talent consultation is the ideal opportunity to share more detail on your next amazing hires. Get the latest salary data and learn more about how our key features can be customized to help you drive more predictable results from recruitment activity. Book your talent consultation today by filling out the form.