DOWNLOAD NOW
The DE&I Recruitment Guide
Designed to help hiring managers, HR, and DE&I professionals deliver better outcomes from their recruitment activity. Our goal is to create more inclusive, objective, and engaging hiring processes enabling you to stand out in the candidate community.
Stacked full of inspiration for more inclusive recruitment:
The do's and don'ts of DE&I recruitment
Real-world perspectives and advice
A comprehensive DE&I recruitment checklist
Demystify the best practices around attracting and onboarding diverse talent and start building more innovative teams today.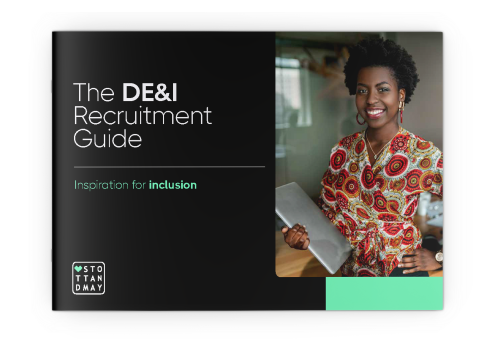 Featuring expert guest perspectives from:

Anshoo

Kapoor

Head of Leadership, Strategic & Graduate Hiring




Anna Chalon
Head of People