Cyber Security in Focus 2022
Check out our annual state of the market report, which explores the views of a snapshot cohort of 55 security leaders on key themes, including; the skills shortage, barriers to strategy execution, the business perception of cyber security, and more.
This paper also includes insight from William Lin, Managing Director at Forgepoint Capital, on the emergence of the engineering-centric CISO, and James Dolph, CISO at Guidewire Software, on product security trends that make up a vital component of any company's value proposition and ongoing operations.
THE SECURITY LEADER'S PERSPECTIVE
Here are some of the headlines
point to a shortage of cyber security skills in their organization
suggest internal skills are the most significant barrier to strategy execution
believe a hybrid working pattern is the future for their teams
strongly agree their business believes the security function adds value to the proposition
noted that their business sees cyber security as a strategic priority
are concerned that security investment is not keeping pace with digital business
What's covered in the research?
Primary Research
Get the thoughts of a snapshot cohort of 55 cyber security leaders on critical issues.
The Engineering-centric CISO
Learn more about the latest technology trends and their impact on CISOs.
Product Security in the spotlight
Access advice on how to build more effective product security functions.
Salary Guidance
Ensure you have access to the latest salary benchmarks for key security hires.
Expert tips and commentary
Advice from the front line
William Lin
William Lin
Managing Director

James Dolph
James Dolph
Chief Information Security Officer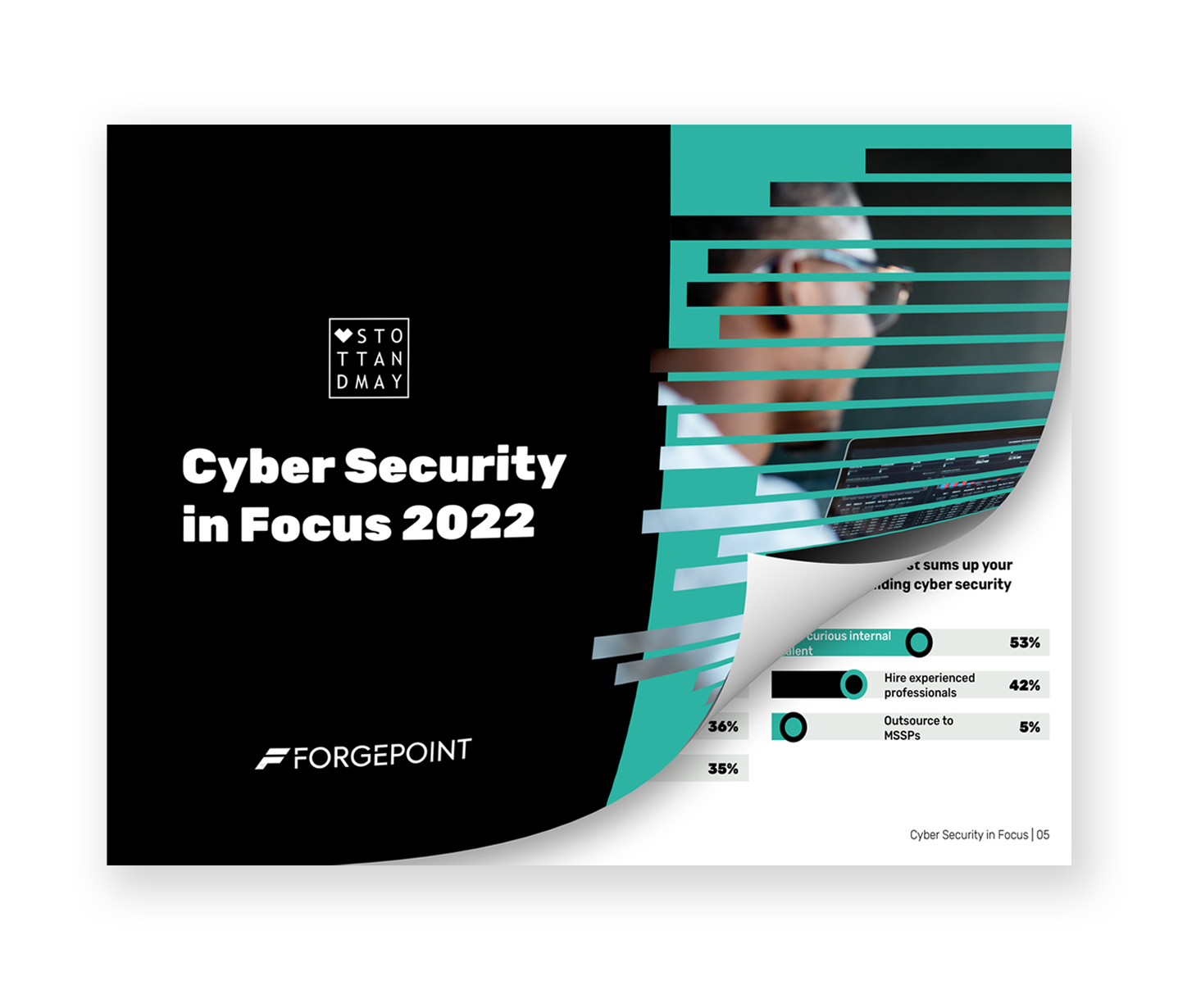 FILL OUT THE FORM TO ACCESS THE RESEARCH
"It has become harder to protect applications as the pace of development increases. My theory is that these factors are all driving and accelerating the need for a new type of CISO."
William Lin
Managing Director - ForgePoint Capital
Need to improve candidate quality and time-to-hire?
Find out how we are helping our partners stand out in a deeply competitive cyber security talent market.
In partnership with: